What is the best and fastest way to lose 10 lbs (5 kg) in a week?
Try To....
Run marathon daily and do not eat at all for a week.
However, this is definitely not a healthy way to lose weight.  In fact, it is absolutely unlikely that an ordinary person can do that, so
Realistically...
There is no such a way.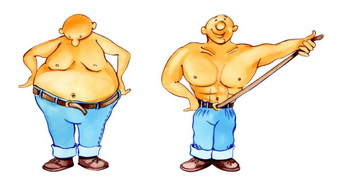 Here is our blog article where we explain in details why losing that much in such a short period of time is not possible.
If you are searching the ways to lose 10 pounds in 7 or 10 days, you are not realistic about your weight loss.  If someone promises you such a loss, they are not telling you the entire truth.  Remember, that the weight you lose during the first week of any diet includes the weight lost from your digestive tract simply because you eat less. When you get to normal eating volume, it is expected you gain a pound or two.
In addition, fast swinging into starvation mobilizes metabolism to save as much as possible and not burn fat.
We invite you to talk to us about how we can help to change your weight in a healthy and effective way.
call us 905-883-1033 Richmond Hill or 416-943-5812 Toronto
Contact Us through the web form
Chat to Us through pressing the button in the top left corner of this page